About Microbiology Conferences
Microbiology Conferences 2023 | Microbiology Conference | Food Microbiology Conference | Biotechnology Conference | Immunology Conference | Bacteriology Conference | Virology Conference | Environment Microbiology Conference | Pathogenicity Conference | Antibiotics Conference | Microbiology Events | Microbiology Meetings | Microbiology Gathering
Our Microbiology conferences 2023 showcases one of the best microbial science events in the world, providing a one-of-a-kind forum to explore the complete spectrum of microbiology from basic science to translational, applied, and clinical research around the globe. Microbiology is the science of micro-organisms that is not visible to naked eyes and deals with an interdisciplinary knowledge that merges with the fields of bacteriology, virology, Mycology, Phycology, and parasitology. And also, microbiology is solicitous with the prevention, diagnosis, and treatment of microbial diseases caused by diverse microorganisms in the environment. The focal point of Microbiology includes the study of the establishment and behavior of microorganisms. The interpretation of microorganisms has been enlarged from the Research laboratory to the natural communities. Recent studies on microbe-host interactions led to a deeper understanding of innate immunity. It has become a tremendous science that concurrently adopts the techniques from different scientific disciplines and impacts diverse sectors like pharmaceutical Industries, Food industries, Beverage and fermentation industries, Water treatment and purification, Enzyme productions, etc.
We aim to gather the most elegant societies and industries along with renowned and honourable persons from top universities across the globe. Microbiology 2022 on behalf of our International organizing Committee welcomes all the microbiology researchers, industrialists, young scientists as well as students, and corporate delegates to participate and to have a great experience. During Microbiology conferences, international symposiums, B2B meetings, international workshops will also be organized to discuss the current advancements in the progression of microbes in vaccine production and the pharmaceutical and food industry. The conference also welcomes International exhibitions from corporate sectors to showcase the recent advancements in tools and techniques. We a 1000+ Global Events inclusive of 300+ Conferences, 500+ Upcoming and Previous Symposiums, and Workshops in Asia, Europe, the USA, and the Middle East with support from 1000 more scientific societies and publishes 700+ Open access journals which contain over 30000 eminent personalities, reputed scientists as editorial board members.
We offers you an excellent opportunity to learn about the latest developments and state of the art in science and technology in microbiological quality control. It turns out to be more acceptable for everybody to place in the image with novel exploration and to recognize the extension and pre-distinction of exact examination regions in the area of Microbiology. Our market experts gauge that the market in Microbiology will extend continually at a CAGR (Compound Annual Growth Rate) of an extra 5% by 2023. The growth of this market can be attributed to technological advancements, rising incidents of infectious diseases, outgrowing outbreaks of the pandemic, and also increased funding and private and public investments.
Microbiology Conferences 2023 | Microbiology Conference | Food Microbiology Conference | Biotechnology Conference | Immunology Conference | Bacteriology Conference | Virology Conference | Environment Microbiology Conference | Pathogenicity Conference | Antibiotics Conference | Microbiology Events | Microbiology Meetings | Microbiology Gathering
Microbiology conferences 2023 provide the opportunity to interact directly with others in the field, talk to delegates about the data being presented, share industry buzz, discuss new technologies, papers, financial research opportunities, and more. As a result, the importance of attending conferences has not diminished with technological advancements. On the contrary, attending an in-person event helps build community and helps us process our own thinking and understanding of the "geography" of the field, which is essential when planning strategies comes from future events experience or career choice.
The study of microorganisms such as bacteria, protozoal parasites, viruses, and fungi is known as Microbiology. These organisms are only visible under a microscope, but despite their small size, microorganisms, or microbes, have a huge impact on our existence. The Microbiology conference also allows key researchers to address the problems posed by microorganisms in the spread of infectious diseases, where some microorganisms help produce oxygen, break down organic matter, provide nutrients to plants and maintain human health, but some can be pathogenic and cause diseases in plants and humans.
With the growing threat of antibiotic-resistant bacteria and a global pandemic, microbiologists are also helping to produce life-saving drugs that many people around the world depend on for survival. The benefits of attending Microbiology conferences vary from each individual. For moderators, this can be an opportunity to reconnect with old acquaintances, talk to collaborators about current research projects, or find past students and postdocs. This can also be a great opportunity to form new alliances with other researchers and, of course, endeavour to discover what is happening in competing labs.
Market Analysis:
The global Microbiology market is estimated to reach USD 6,727.29 million in 2014 and is expected to grow at a CAGR of 13.03% between 2014 and 2019. Pharmaceutical application segment accounted for the largest proportion of microbiological advertising in 2014; while the food applications section typically grows at the most amazing CAGR between 2014 and 2019 in the global Microbiology showcase. The global clinical Microbiology market is expected to reach USD 5.77 billion by 2021, from USD 3.35 billion in 2016, growing at a CAGR of 11.5% from 2016 to 2021. The bull market can be attributed to factors such as technological advancement; increasing incidence of infectious diseases and increasing epidemics; increased spending on global health; and increased funding, research funding, and public-private investment in life science research.
Emerging regions such as Asia-Pacific (including Japan, China, and India) are expected to become new revenue generating regions in the market over the next 5 years. The Asia-Pacific market is expected to grow at the highest CAGR during the forecast period due to more and more hospitals and clinical diagnostic laboratories in India and China; expanding research capabilities to develop innovative and affordable clinical microbiological testing procedures in India, China and Japan rising incidences of infectious diseases.
Current Trends in Microbiology:
Microbiology Conferences 2023 | Microbiology Conference | Food Microbiology Conference | Biotechnology Conference | Immunology Conference | Bacteriology Conference | Virology Conference | Environment Microbiology Conference | Pathogenicity Conference | Antibiotics Conference | Microbiology Events | Microbiology Meetings | Microbiology Gathering
Clinical microbiologists have traditionally been interested in the isolation and identification of pathogenic organisms from humans. Conventional methods include isolating the organism of interest in pure culture and performing certain biochemical or immunological tests to identify it. In many respects, the culture and ancillary methods used for identification are limited in sensitivity, specificity, or both. Immunoassays have been developed to improve test sensitivity, reduce detection time, and identify difficult-to-culture microorganisms. These immunoassays have allowed large and small laboratories to expand their services to meet their diagnostic needs in a timely manner. The prospects for more sensitive, specific, and faster testing are now justified by recent advances in molecular biology methods. Historically, this analysis of pathogens has relied on comparisons of phenotypic features such as biotype, serotype, bacteriophage or bacteriocin type, and antimicrobial susceptibility profiles. This approach has changed over the last two decades with the development and implementation of new technologies based on DNA or molecular analysis. These DNA-based molecular methods include pulsed-field gel electrophoresis (PFGE) and other restriction-based methods, plasmid analysis, and PCR-based typing methods. The incorporation of molecular methods for pathogen typing has helped efforts to gain a more basic assessment of strain interactions.
Scope:
Microbiology Conferences 2023 | Microbiology Conference | Food Microbiology Conference | Biotechnology Conference | Immunology Conference | Bacteriology Conference | Virology Conference | Environment Microbiology Conference | Pathogenicity Conference | Antibiotics Conference | Microbiology Events | Microbiology Meetings | Microbiology Gathering
The vast scope in the field of Microbiology due to advances in the field of science and technology.
The scope in this field is enormous due to the involvement of Microbiology in many fields such as medicine, pharmacy, diary, industry, clinical research, water industry, agriculture, chemical engineering, and technology nano.
The study of Microbiology contributes greatly to the understanding of life through the improvements and interventions of microorganisms. The demand for microbiologists around the world is increasing.
1.England- England is a great country to study Microbiology as it has made significant contributions in the field of Microbiology, especially in research.
2.Netherlands
3.Switzerland
4.Denmark
5.Scotland
6.Germany
7.Belgium
Metrics:
Pulsus Group is one of the world's remarkable Scientific Conference Organizers who have their individuality on all the spectrums of Science, Technology and Business. A part of every conference series' success specifically hangs on to how far it reaches the online community. Having an online audience is critical to make an international gathering a great success; be it research or academic or industrial.
Research personnel, Academicians, Research institutes, Industrialists and students involved in Microbiology studies are the key participants who show intense desire in attending the Pulsus conference series on Microbiology as represented in the below quoted metrics. Conferences based on microbiology and its related fields show a large number of unique visitors and page views which were proved to be a thriving success.
Pulsus further extends its frontier through maintaining its every conference proceeding in its respective conference webpages and its official social media accounts. Thus, aspiring to have the participation of the international scientific and industrial communities to come and experience the pack of talks, discussions, product exhibitions and alliances.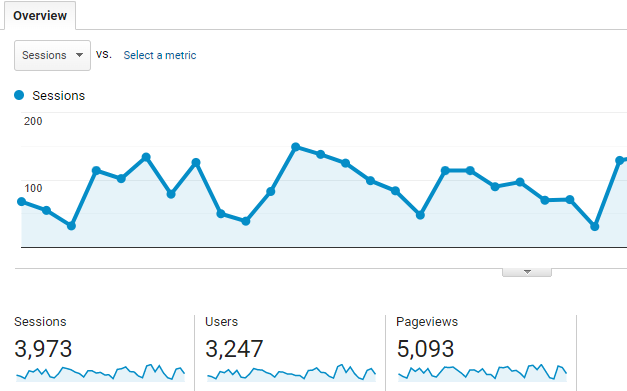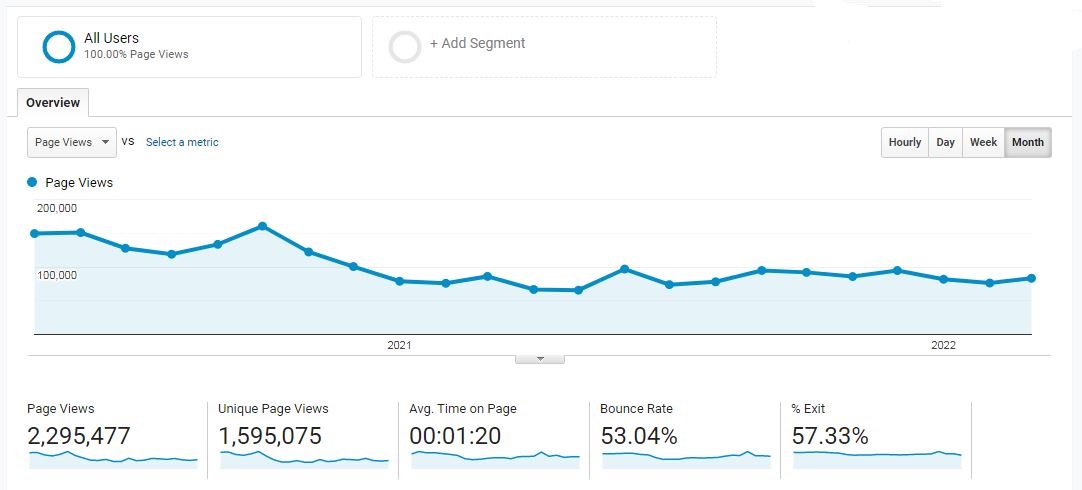 Microbiology Conferences Pulsus Conferences
Worldwide Pulsus Microbiology Events
Other Events