About Dentistry Conferences
Dentistry Conferences 2023 | Dentistry Conference | Dental Health Conference | Dental care Conference | Dental Anesthesiology Conference | Prosthodontics Conference | Orthodontics Conference | Orthopedics Conference | Periodontal disease Conference | Endodontics Conference | Oral Medicine Conference | Dentistry Meetings | Dentistry Events | Oral Conference | Dental care Conference
Dentistry is a branch of medicine that deals with the diagnosis, prevention, and treatment of diseases and disorders of the teeth and mouth. It is an essential part of maintaining good oral health, and it plays a critical role in overall health and well-being. Dentists are trained professionals who specialize in treating dental problems and providing dental care to patients of all ages.
One of the most common dental problems is tooth decay, which is caused by the build-up of plaque on the teeth. Plaque is a sticky film that forms on the teeth and contains bacteria that produce acid. This acid can erode the tooth enamel, leading to cavities. Dentists can diagnose and treat tooth decay by removing the decayed portion of the tooth and filling it with a dental filling material.
Another common dental problem is gum disease, which is caused by the build-up of plaque on the gums. Gum disease can range from mild gingivitis to more severe periodontitis, which can lead to tooth loss. Dentists can diagnose and treat gum disease by cleaning the teeth and gums, and in more severe cases, performing gum surgery.
Dentistry also plays a significant role in the prevention of dental problems. Regular dental check-ups and cleanings are essential for maintaining good oral health. During a dental check-up, the dentist will examine the teeth and gums for signs of decay or disease and perform a thorough cleaning to remove plaque and tartar build-up.
Orthodontics is another branch of dentistry that focuses on the alignment of teeth and jaws. Orthodontic treatment can help correct problems such as crooked teeth, overbites, underbites, and crossbites. Braces and other orthodontic appliances can be used to move the teeth into the correct position, improving both the appearance and function of the teeth and jaws.
Cosmetic dentistry is another area of dentistry that focuses on improving the appearance of the teeth and gums. Treatments such as teeth whitening, veneers, and bonding can be used to enhance the look of the teeth and improve the patient's confidence and self-esteem.
Dental technology has advanced significantly in recent years, and dentists now have access to a range of tools and techniques that make dental procedures easy and flexible to the patients.
Discussing about patients 'age group, right from new born to the much older population anybody could develop oral problem. Conditions like Dental carries (tooth decay), Periodontal disease (gum issues), Oral cancer, Oral problems due to HIV infection, Oro-dental trauma, Noma, Cleft lip and Palate, and other non-communicable diseases will require unique ways of approach for the dentist to deal with. Additionally, a person's genetics, way of lifestyle like, alcohol consumption, chewing tobacco, smoking and drugs will influence his/her oral health and as said earlier, each individual will require unique way of treatment.
Dental laboratories play a major role in bringing oral healthcare to market. Some of them are called to be global competitors. Dentsply Sirona is an American manufacturer who focuses on dental equipment and dental consumable products. Ivoclar Vivadent builds systems and manufactures products for professionals. Ultradent Products Inc. is worldwide developer of high-tech dental instruments, devices, and materials. Likewise, Danaher, 3M, Mitsui Chemicals, Planmeca are significant companies in the market. It is estimated that the global market for dentistry will grow to $54Bn by 2027.
Dentistry Conferences 2023 | Dentistry Conference | Dental Health Conference | Dental care Conference | Dental Anesthesiology Conference | Prosthodontics Conference | Orthodontics Conference | Orthopedics Conference | Periodontal disease Conference | Endodontics Conference | Oral Medicine Conference | Dentistry Meetings | Dentistry Events | Oral Conference | Dental care Conference
Importance of Dentistry
Oral health is a crucial component of overall health and well-being. Poor oral hygiene can lead to several dental problems, such as cavities, gum disease, and tooth loss. These issues can impact a person's ability to eat, speak, and lead a normal life. Moreover, poor oral hygiene has been linked to several health problems, such as heart disease, diabetes, and respiratory diseases. Regular dental check-ups and treatments can prevent these problems and help maintain good oral health.
Types of Dentistry
There are several branches of dentistry, each focusing on a specific area of oral health. Some of the common types of dentistry are:
General Dentistry: This branch of dentistry is focused on the prevention, diagnosis, and treatment of common dental problems. General dentists perform routine check-ups, cleanings, fillings, and extractions.
Paediatric Dentistry: Paediatric dentists specialize in providing dental care to children from infancy through adolescence. They help prevent dental problems in children, and treat any issues that arise.
Orthodontics: This branch of dentistry is focused on correcting misaligned teeth and jaws. Orthodontists use braces, aligners, and other devices to straighten teeth and improve a patient's bite.
Endodontics: Endodontists specialize in treating diseases and injuries that affect the inside of the teeth. They perform root canals, treat dental trauma, and help save damaged teeth.
Periodontics: Periodontists specialize in the prevention, diagnosis, and treatment of gum disease. They help restore gum health and prevent tooth loss.
Oral and Maxillofacial Surgery: Oral and maxillofacial surgeons perform surgical procedures related to the mouth, teeth, and jaw. They treat problems such as impacted teeth, facial injuries, and jaw disorders.
Dentistry plays a vital role in maintaining good oral health and preventing dental problems. Regular dental check-ups and treatments can help prevent cavities, gum disease, and other oral health issues. With the advancements in technology and dental procedures, dentists can now offer a wide range of treatments to restore damaged teeth and improve a patient's smile. If you haven't visited a dentist in a while, it's time to schedule a check-up and take the first step towards good oral health.
The dental services market is projected to experience a compound annual growth rate (CAGR) of 11.3 percent from 2021 to 2022, reaching $475.35 billion. After facing challenges due to the COVID-19 pandemic, companies are now reorganizing their operations and recovering. The market is expected to further grow to $693.25 billion by 2026, with a CAGR of 9.9 percent.
The demand for dental procedures is increasing as people seek information on dental issues through medical websites and online periodicals. This leads them to search for clinics, doctors, and various treatments available from independent dentists, clinics, and dental institutions. Websites like deardoctor.com, dentalbuzz.com, and brightnow.com provide information and answer queries, driving the demand for oral services.
Dental Service Organizations (DSOs) are transforming the dental services business by adopting a more corporate or group practice model. These self-contained business support centers collaborate with dental service providers to offer crucial business management and support, including non-clinical operations. DSOs enable in-house treatments like orthodontics, endodontics, and oral maxillofacial surgery, reducing the need for referrals to separate specialists. Group practices allow for more investment in infrastructure, equipment, and expert staff. According to the American Dental Association (ADA), around 10% of dentists in the United States were affiliated with Dental Service Organizations in 2019.
Key players in the dental services market include ENVISTA HOLDINGS CORPORATION, Integrated Dental Holdings (IDH), NHS England, Henry Schein, Inc., Abano Healthcare Group Limited, and Aspen Dental Management. North America is expected to dominate the market in 2021, while the Asia-Pacific, Western Europe, Eastern Europe, South America, the Middle East, and Africa regions are also significant.
The countries with the best dental practices include Finland, the United Kingdom, Sweden, Switzerland, Canada, Mexico, the United States, and France. Additionally, several top dental hospitals worldwide are Adem and Havva Clinic, Exclusive Dental Studio, Estetik International Bursa, Helios Hospital Erfurt, Okan University Hospital, Vithas Madrid, Turkeyana Clinic, Vivantes Medical Group, Baskent University Hospital Estetik International Istanbul, Stunning Dentistry, FMS Dental Hospitals, DENTAFIX Multispecialty Dental Clinic, Sparks Dental Centre, Avance Dental care, and Thaper Dental Clinic.
The Dentistry market is expected to reach millions by 2022 and grow at a CAGR of approximately 5% until 2027. China is a major global market for Dentistry, while Germany's Dentistry ecosystem is also expected to be valuable. The research provides a comprehensive analysis of the industry, including drivers, constraints, opportunities, and threats.
Although dental treatment requires specialized skills that cannot be self-administered by 2027, virtual visits with dentists are likely to become more common. Nine technologies that will shape the future of Dentistry include artificial intelligence, smart toothbrushes, augmented reality, virtual reality in dentistry, tele-dentistry, computer-assisted design and 3D-printing, intra-oral cameras, regenerative dentistry, and CRISPR. While predicting the future is risky, it is clear that dental care needs to be better integrated into general healthcare. In the meantime, dental savings plans can help ensure access to affordable dental care while maintaining oral health for years to come.
Metrics:
Pulsus Group is one of the world's remarkable Scientific Conference Organizers who have their individuality on all the spectrums of Science, Technology and Business. A part of every conference series' success specifically hangs on to how far it reaches the online community. Having an online audience is critical to make an international gathering a great success; be it research or academic or industrial.
Orthodontists, Dental students, Dental manufacturers and suppliers and other dental schools are the key participants who show intense desire in attending the Pulsus conferences series on Dentistry as represented in the below quoted metrics. Conferences based on Oral medicine, Oral pathology, Endodontic, Prosthodontics shows significantly large number of unique visitors and page views which were proved to be a thriving success.
Pulsus further extends its frontier through maintaining its every conference proceeding in its respective conference webpages and its official social media accounts. Thus, aspiring to have the participation of the international scientific and industrial communities to come and experience the pack of talks, discussions, product exhibitions and alliances.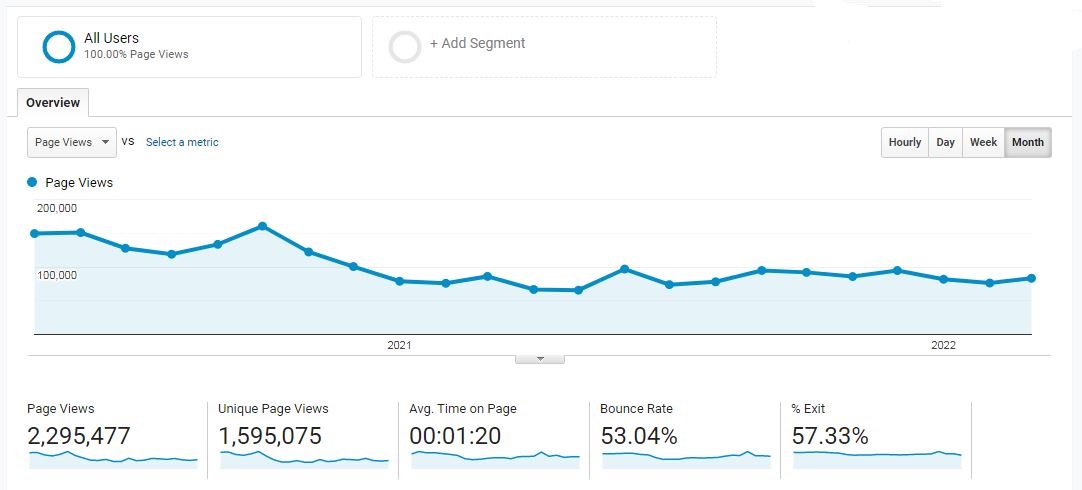 Dentistry Conferences Pulsus Conferences