About Anaesthesiology Conferences
Anaesthesiology Conferences 2023 | Anaesthesiology Conference | General Anaesthesia Conference | Analgesia Conference | Anesthesia medication Conference | Emergency medicine Conference | Intensive care medicine Conference | Pain medicine Conference | Anaesthesia Conferences | Anaesthesia Events | Anaesthesia Meetings | Anaesthesia Gathering
We are overwhelmed to welcome all the International Researchers, Speakers and Participants for our upcoming Anaesthesiology Conferences 2023.
Anaesthesiology is the branch of medicine concerned with pain treatment during the perioperative period (i.e. before, during, and after a surgical surgery). It includes anesthesia, critical emergency medicine, intensive care medicine, and pain medicine. An anesthesiologist or anesthetist is a physician who specializes in anesthesiology. Worldwide the number of heart, nerve and other chronic conditions is increasing at an alarming rate, which triggers the use of anesthetic devices.
In 2020, there were over 300000 anesthesiologists working globally, nearly 90% of anesthesiologists are involved in the more than 40 million surgical procedures performed under anesthesia each year. This involvement includes direct patient care or supervision under Certified Registered Nurse Anesthetists (CRNAs) or Anesthesia Assistants. The market for anesthesia medication was valued at $6,071 million by 2020, and is predicted to reach $7,523 million by 2026, registering a CAGR of approximately 3.64%.
Mission: To enhance the quality of care, we promote scientific innovation and knowledge in perioperative, critical care, and pain medicine.
Anesthesia is the procedure used to prevent pain during surgery and other procedures. These medicines are called anesthetics. They lead you to lose touch with your emotions or become unaware of your surroundings. The doctors who specialize in giving patients Anesthesia are called anesthesiologists.
Types of Anesthesia
Anesthesiology is the perioperative care of patient before, during, and after surgery. It helps to relieve pain and gives total care. The doctor who practices Anesthesia is called an anesthesiologist. Anesthesiologists specialize in perioperative care, the development of an anesthetic plan, and the administration of anesthetics.
Welcome Message
Anesthesiology Conferences 2023 is widely regarded as one of the most significant and prominent yearly meetings in Anesthesia and inpatient care. It is an astonishing worldwide forum for expanding knowledge, reviewing novel approaches, learning about our policies, and communicating, collaborating, and networking with a large international audience. As a result, attendees will have the choice of attending either in person or participating in the virtual event online. No matter where you are or what your needs are, we have a solution for you, and we are delighted to welcome you to this year's congress!
The Global General Anesthesia drugs market: The global general Anesthesia drugs market is estimated to expand at a CAGR of 3.8% during the forecast period. Moreover, global general Anesthesia drugs markets value is expected to increase to US$ 5,549.7 Mn by 2025 end.
Current Research Trends:
· Pain Management Anesthesiologists
· Obstetrics Anesthesiologists
· Pediatric Anesthesiologists
· Cardiovascular Anesthesiologists
· Critical Care or Trauma Anesthesiologists
· Airway Management
· Cardiovascular And Thoracic Anesthesia
· Neuro Anesthesia
· Obstetric Anesthesia
· Patient Safety
· Preoperative And Postoperative Management
· Other Anesthesia
Regional Dominance:
North America will dominate the worldwide market through the forecast period.
SWITZERLAND: The Swiss healthcare system ranks third in the world classification of healthcare systems based on the access dimension of care
Through the initial list of the SSAR, we identified 2667 physician Anesthesia providers in Switzerland.
There are about 600 anesthetists in Switzerland. 30% are working in private clinics and 70% in public hospitals. 30% of all the anesthetists are women.
UNITED STATES: Growth of the overall US Anesthesia service market has also been forecasted for the years 2021-2025, taking into consideration the previous growth patterns, the growth drivers and the current and future trends.
The US anesthesiology market is supported by various growth drivers, such as growing geriatric population, increase in monitored Anesthesia use, increasing chronic diseases and volume of surgeries etc.
GERMANY: The German Anesthesia devices market is segmented by product type (Anesthesia machines and disposables and accessories).
FRANCE: Anesthesia workstation is expected to exhibit a significant growth during the forecast period
CANADA: Anesthesia monitors sub-segment is expected to register a high CAGR in the forecast period
NETHERLANDS: Netherlands Anesthesia Devices Market
The major trend driving the Anesthesia devices market is the major need for the use of Anesthesia in most of the surgical procedures around the world.
UNITED KINGDOM: The overall increase in the number of surgeries performed has a strong impact on the Anesthesia devices market in UK, as anesthetic devices are used in surgical procedures to reduce the pain.
Top Universities in World for Anesthesiology:
Anaesthesiology Conferences 2023 | Anaesthesiology Conference | General Anaesthesia Conference | Analgesia Conference | Anesthesia medication Conference | Emergency medicine Conference | Intensive care medicine Conference | Pain medicine Conference | Anaesthesia Conferences | Anaesthesia Events | Anaesthesia Meetings | Anaesthesia Gathering
· Harvard University, US
· Mayo Clinic College of Medicine and Science, US
· University of California - San Francisco, US
· University of Toronto, Canada
· Johns Hopkins University, US
· University of Michigan - Ann Arbor, US
· University of Washington, US
· University of Pittsburgh, US
· Duke University, US
· University of Pennsylvania, US
Top 10 Hospitals for Anesthesiology:
· Veterans Affairs Medical Centers
· Mayo Clinic
· Assistance Publique Hopitaux de Paris
· Dana Farber Cancer Institute
· University Health Network
· Massachusetts General Hospital
· Copenhagen University Hospital DNK
· Cleveland Clinic
· University of Texas M.D. Anderson Cancer Center
· Brigham and Women's Hospital
Various Societies of Anesthesia
Anaesthesiology Conferences 2023 | Anaesthesiology Conference | General Anaesthesia Conference | Analgesia Conference | Anesthesia medication Conference | Emergency medicine Conference | Intensive care medicine Conference | Pain medicine Conference | Anaesthesia Conferences | Anaesthesia Events | Anaesthesia Meetings | Anaesthesia Gathering
· International Society for Anesthesia
· Association for Low Flow Anesthesia
· European Society of Intensive Care Medicine
· International Anesthesia Research Society
. International Association for the Study of Pai
· International Spinal Injection Society
· World Federation of Societies of Anesthesiologists
· Australian and New Zealand College of Anesthetists
· International Trauma Anesthesia and Critical Care Society
· Society for Neurosurgical Anesthesia and Critical Care
· World Societies for Technology in Anesthesia
Why to Attend?
Anesthesia is viewed as an important tool by doctors, patients, and health care professionals to enhance the overall health of the population. Many notable keynote speakers and session speakers will provide speeches on current Anesthesia and anesthesiology research subjects at Anesthesia. Young researchers and student participants will have the opportunity to win the Best Poster Award by presenting their work as a poster presentation and in a Young Researcher Forum. The outstanding speaker will receive an outstanding research award.
Metrics:
Pulsus Group is one of the world's remarkable Scientific Conference Organizers who have their individuality on all the spectrums of Science, Technology and Business. A part of every conference series' success specifically hangs on to how far it reaches the online community. Having an online audience is critical to make an international gathering a great success; be it research or academic or industrial.
Anaesthesiology is a field of medicine dealing with pain management during surgeries; having a are large number studies and discussions
Research personnel, Academicians, institutes, product manufacturers and students shows interest in the Anaesthesiology conferences by Pulsus as represented in the metrics quoted below. The success of the past conference on Anaesthesiology was likely due to the quality of studies presented at the gathering. Anaesthesiology conference shows a significantly large number of unique visitors and page views.
Pulsus further extends its frontier through maintaining its every conference proceeding in its respective conference webpages and its official social media accounts. Thus, aspiring to have the participation of the international scientific and industrial communities to come and experience the pack of talks, discussions, product exhibitions and alliances.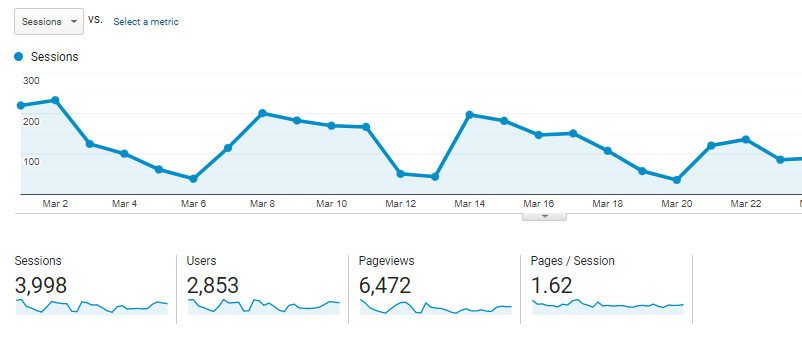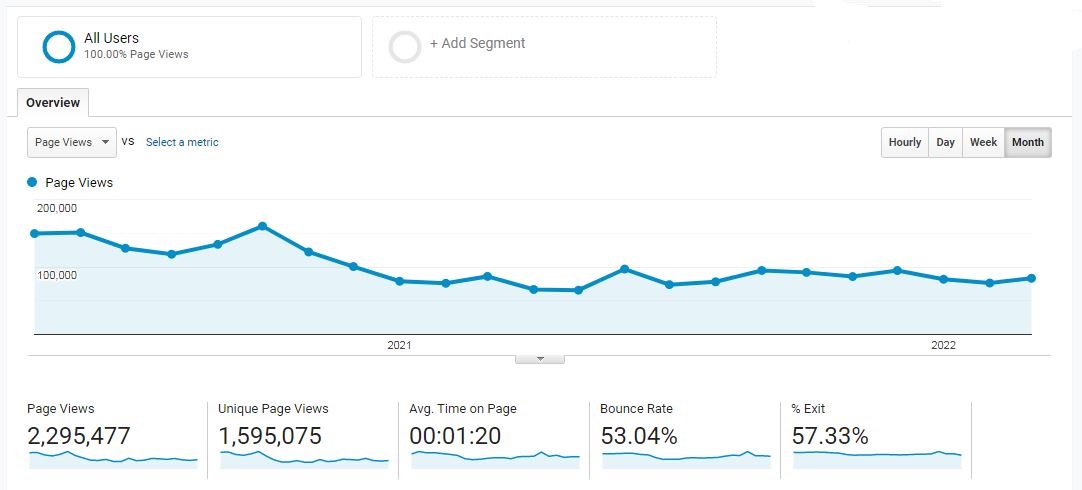 Anaesthesiology Conference Pulsus Conferences